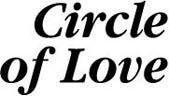 JOYS AND CONCERNS

Spring has been very late this year, but, whatever the weather, faith and warm fellowship
are always in season at our little church! Some of our March highlights included:
On Ash Wednesday, March 5, we started our Lenten journey together at a very special potluck supper. Those who wished were able to receive ashes from Rev. Rick as a reminder of our mortality. It was a very special evening.

We marked the 102nd Anniversary of the Girl Scouts of America on Sunday,
March 9. Scout Emily Austin read our New Testament scripture passage, and we had a very special Coffee Hour, thanks to Lynn Austin and Pat Silvernail.
Our fund-raising pancake breakfasts continue to be a hit. The season's last breakfast will be held on Saturday, April 12. Thanks to all who work so hard to ensure our success!
Our first 'Kids Night Out' on March 28, was a great success. Special thanks to Cathy Neally, Ann Slowik, and many volunteers for their enthusiasm and
hard work!
Finally, as spring arrives, our Sunday soup sales end. We truly appreciate the efforts of our soup makers: Nancy Compton, Joyce Dean, Ann Hayes, Karen Perreault, and Rocky Peters. Thank you to all those who bought soup and helped support this special project.

Many in our church family are in need of our prayers. The sympathy of our church family is extended to Kent Gobin and his family on the passing of Kent's mother. In our concerns this month, we ask for prayers for: Greg Page's father, Ann Slowik's brother (Rob Vanderbrand), Nick Rudnick, Emma Gardner, Flora Berke, Art Devenport, Glen Bates, Irene Hooey, Hank Fitzsimmons, Lydia Middaugh, Jackie McMann, Ginnie Schweizer, Pat Seem, Dudley& Marie Shea, Dick & Peg Shockner, Ruth Price (Rev. Rick's mother), Marge Larocque (Gigi's mother), and others who
are dealing with ill health, surgery, loss, or life changes. Please continue to pray for our servicemen and women and for peace in our troubled world.

Do you have a special joy or concern that you would like to share with our Big Flats Presbyterian Church community? See Rev. Rick or Bill Howells, and we will include your news in our Joys/Concerns column.